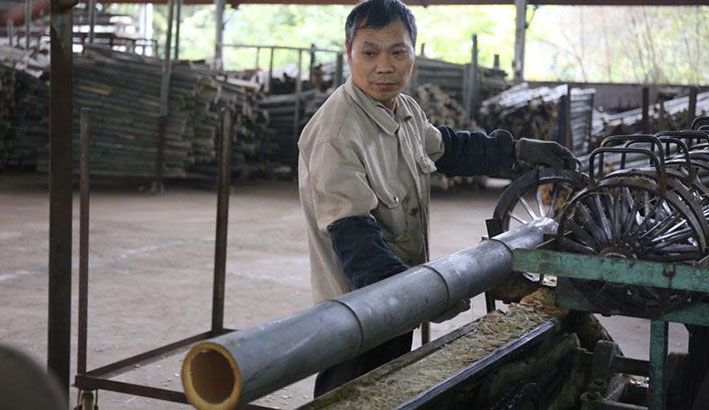 Bamboo Usage Should Be Increased For Brighter Future
We all know the extreme utilization of our natural resources and the unchecked exploitation of these resources are causing mayhem to our ecosystem. This imbalance in our environment affects all living creatures on earth. Humans know all this, are continuing the unchecked and extreme exploitation of these resources. There are alternatives to these exploitations, but there are people who are unaware of such options.
Problem And Alternative
Almost ninety per cent of our day to day products are made from plastics. These products tend to last for a while and then when the time comes to dispose of them, and they get unchecked. Since the plastics are nonbiodegradable, if disposed of without proper checking, they go deep into the soil and harm the plants and the soil fertility.
The best alternative that is present out there is the bamboo. The use of bamboo products have seen a rise and are what people most prefer as an alternative. The bamboo tree is fast-growing and easy to grow. The bamboo plant has immense use in the manufacturing of several different products.
Products of Bamboo
Bamboo is sturdy, rigid, have high tensile strength, and its use provides an aesthetic look. The bamboo is used in several days to day products like a bathroom caddy tray. The bamboo bathroom caddy tray is enhanced your overall bathroom experience. Even being hard, bamboo makes the tray too light in weight yet long-lasting and resistant to breaking. The bamboo also gives the tray a designer look and enhances the overall look at our bathroom.
The most daily used item is the toothbrush. Most of the toothbrushes are made with plastic, and these do not tend to last long. Here also comes bamboo as a saviour. Bamboo is an excellent alternative for plastic in the toothbrush. These bamboo toothbrushes are hard, long-lasting, and they give your teeth the smooth and clean brush sweeps that they need. These toothbrushes, due to their long life, are more preferred. These brushes are biodegradable and do not harm the planet when thrown away.
Another benefit of bamboo is charcoal. This is one of the obscure benefits of bamboo. Bamboo charcoal is an excellent alternative as cooking fuel and is mostly used to dry tea. Charcoal is a natural resource and is growing less and less abundant in nature. This preserves nature's charcoal reserve and is also sometimes show the emission of lesser poisonous gases than ordinary charcoal. Bamboo charcoal is mainly obtained from several bamboo plant parts and several bamboo residues.
Conclusion:
The growing needs to find an alternative to preserve and lessen the use of natural resources. The best alternative present is bamboo. Its abundant nature with easy to grow feature is makes it the best. The products made from bamboo are sturdy and long-lasting. https://www.youthbamboo.com/ is a place where you can get the most refined form of bamboo products.