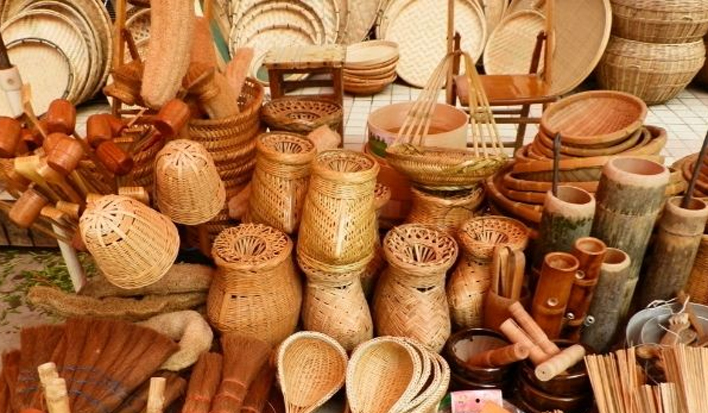 Welcome a sustainable world with bamboo products
We have been harming the ecological balance of our small blue planet since centuries. People are now becoming more aware of the environmental impacts of using plastic and other nonbiodegradable products. Using bamboo products as a substitute to plastics can heal and stabilise the earth.
Bamboo board
The last few years have seen the rising demand for bamboo boards. The hard density of the bamboo board makes it a low maintenance product. It won't crack and has water resistance properties. It is antibacterial and resists any kind of knife scarring. The smooth and chic feel of bamboo boards will amp up your kitchen look. Bamboo boards are less likely to stain and often last years. Bamboo boards are the new must-buy product for your home.
Bamboo Bathtub Caddy Tray
Improve your bathing experience with the luxurious bamboo bathtub caddy tray. Enjoy romantic bath time with your partner by setting up candles, wine, music and other things in your bathtub caddy tray. It is a great tool to hold your books and devices while you are indulging in a bath. Bamboo bathtub caddy trays are portable, lightweight and expandable, making it the perfect tool for your bathtub. You don't have to worry about your things slipping into the water. They are available in multiple sizes, designs and are incredibly affordable.
Bamboo toothbrush
The bristles of bamboo toothbrushes will effectively clean stains from your teeth and suit every dental need. A bamboo toothbrush is biodegradable and long-lasting. It leads to zero waste and is highly sustainable. The antifungal and water resistance properties of bamboo prevent the growth of microbes.
Youth Bamboo has been offering a plethora of bamboo products for 15 years to contribute to a sustainable environment. They are a professional team of experts working on creating eco-friendly products to reduce the use of plastics. Bamboo is the fastest growing plant and aids in improving the quality of life on Earth.